In just a few simple steps, you have immediately baked honey ribs rice as delicious as the restaurant makes.
Nguyen Thi Ngoc Diep, 47, currently living in Ho Chi Minh City is a familiar face of cooking groups. She shared: "To have a delicious family meal on the weekend, for me, rib rice is still a first choice." Let's follow the steps to make the delicious honeyed pork ribs rice!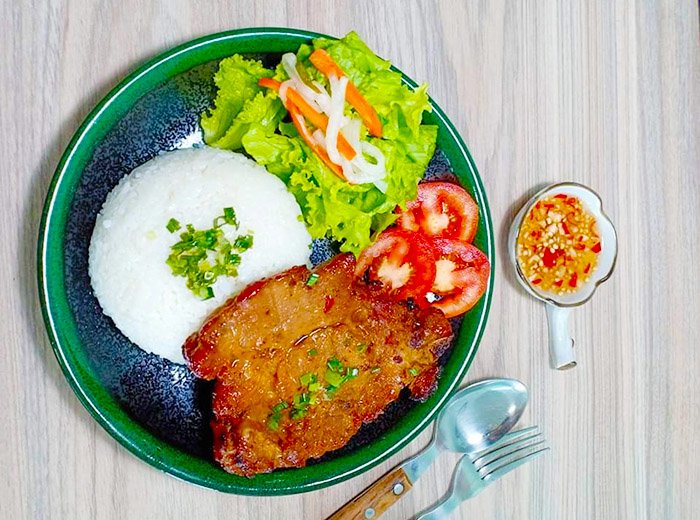 Material :
- 1kg thick cut chops
- Lettuce, tomato served.
Marinated spices:
- 4 tbsp of honey
- 3 tablespoons soy sauce
- 2 tablespoons oyster sauce
- 1 tbsp of sugar
- 2 tablespoons chili sauce
- 1 tablespoon lemon juice
- 1 tbsp finely ground garlic
- 1 tablespoon finely ground purple onion
- 2 tablespoons cooking oil
Making :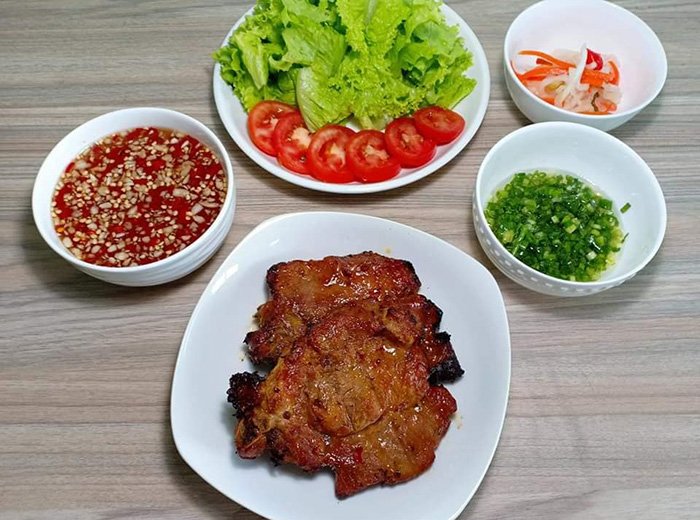 - Ribs wash diluted salt water, then rinse many times under running water. Put the basket to drain. Use the meat to beat the meat gradually to make the meat softer. - Garlic, finely chopped shallots - Washed with vegetables and drained.
- Marinate the cutlets with all the spices on the post, marinate at least 1 hour or marinate overnight will be very delicious. (Remember to keep the extra marinade sauce).
- Put marinated cutlet on grill, bake at 200C for 15 minutes.
- Then open the lid to cover the whole piece of marinated sauce, then return to the other side to grill for 10 minutes.
- Clean up and decorate. Compress the rice into a cup and then put it on a plate, accompanied by pickles, salads and tomatoes.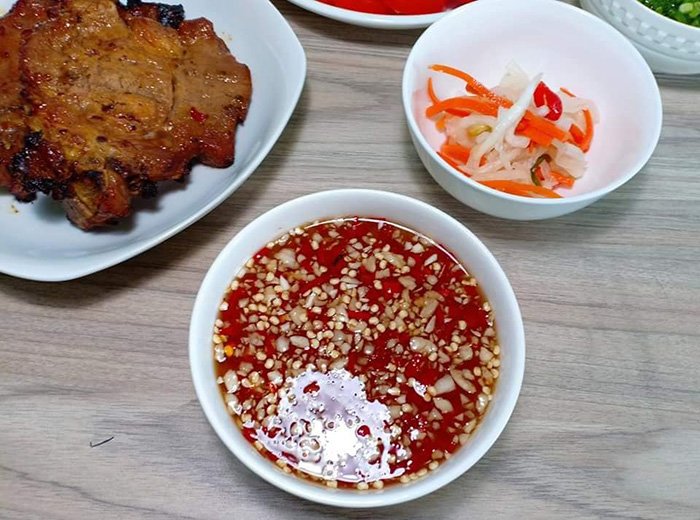 - Chan fat onion, mixed fish sauce.
Good luck!