With a few simple steps, you have immediately this delicious and attractive egg stuffed meat.
Prepare:
- 400 grams of butt meat (7 parts lean, 3 parts fat), 3 salted eggs, 2 lotus roots, onions, ginger, 2 tablespoons of oyster sauce, 1 teaspoon of starch, half a teaspoon of salt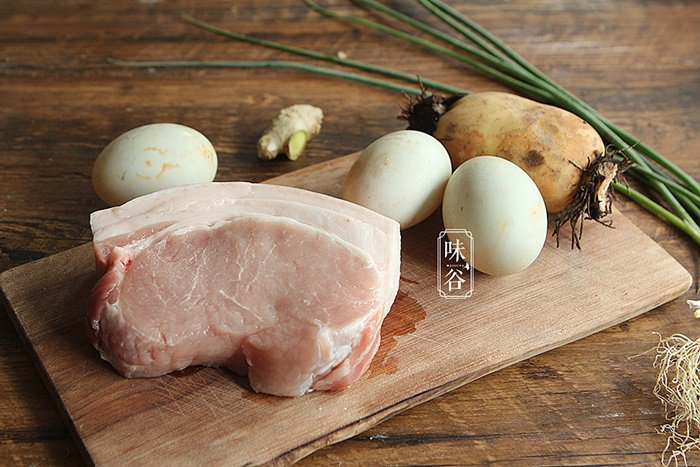 Making:
Peeled and chopped lotus root. Meat washed, cut into pieces and minced.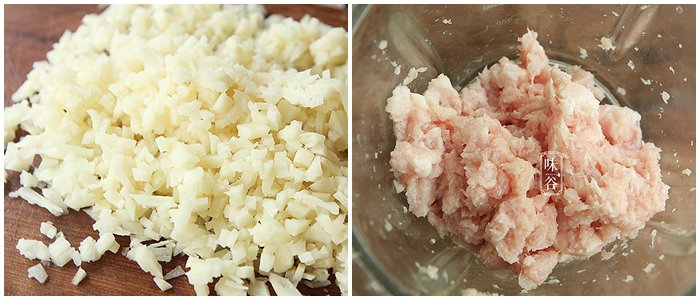 Put pork, lotus root in a large bowl, add oyster sauce, salt, starch and chopped green onions, mix well.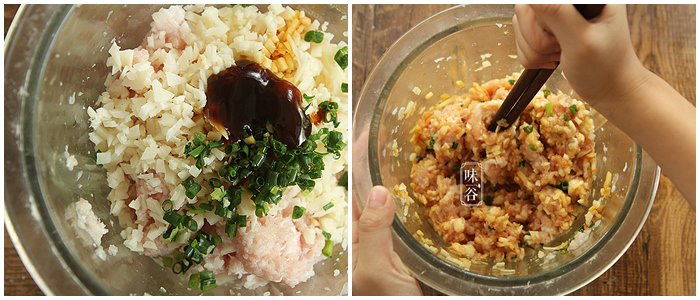 Squeeze the meat into balls and press a large, deep hole in the center of the meat. Make 3 such pieces. Put it on the deep plate.
Pickled egg, take the yolk, put in the middle of the round hole of minced meat.
Boil the pot of water, put minced meat stuffed with eggs and steam for 15 minutes.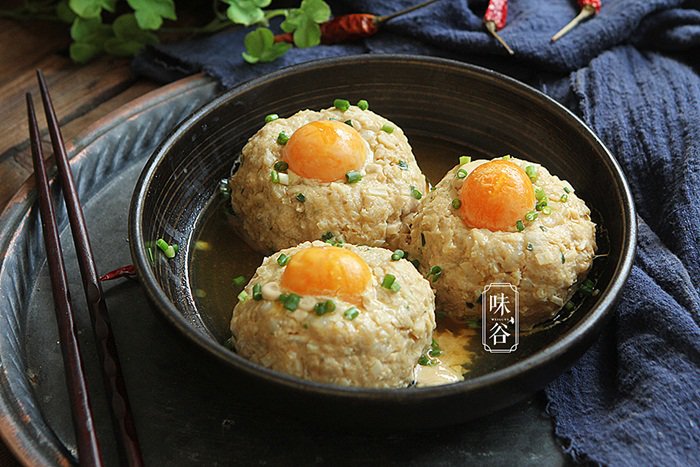 The dish is delicious and strange, surely the whole family will enjoy it immensely!