If the chicken knows how to cook to keep the taste delicious, then all loss.
1. Chicken stir-fried
Material:
- 1 chicken
- Ginger, turmeric, lime leaves, salt, sugar, cooking oil.
Making:
- Chickens of each piece are eaten marinated with shallots, fish sauce. Turmeric for 15 minutes to infuse.
- Sauté chicken for hunting, add lemongrass and chopped ginger. Fill with water, seasoning to taste. Chicken cooked stir-fried should not light as dark as stock dishes. Simmer until chicken is cooked soft and add lime leaf.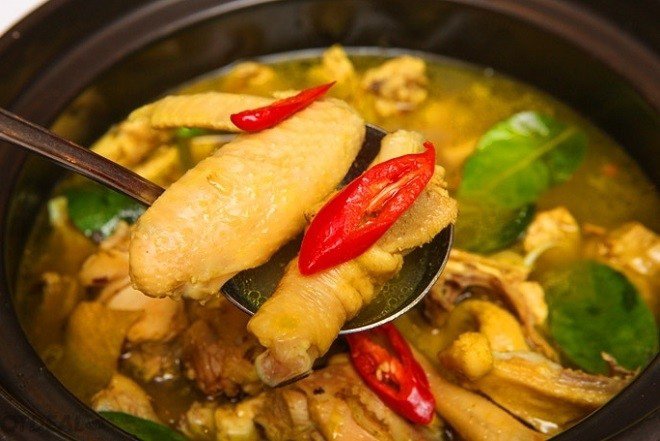 2. Steamed chicken with beer
Material
- Chicken 1 chicken (1.5kg)
- 3 cans of beer
- Lemon leaves, lemongrass, chili, garlic
- Salt, seasoning, ground pepper, fish sauce.
Making:
- Put lemongrass, ginger into chicken belly for aroma. Season the chicken breast with fish sauce, seasoning seeds, pepper and salt for about 30 minutes.
- Put the chicken in a steamer, pour 3 cans of beer into the pot. Add lemongrass to beat aromatic.
- Steaming time is about 40-60 minutes. To sweeten the chicken, turn it over every 20 minutes.
- Sauce chicken dipping sauce can take advantage of chicken steaming, add half a can of beer, boil until thickened. Add as many spices as you like.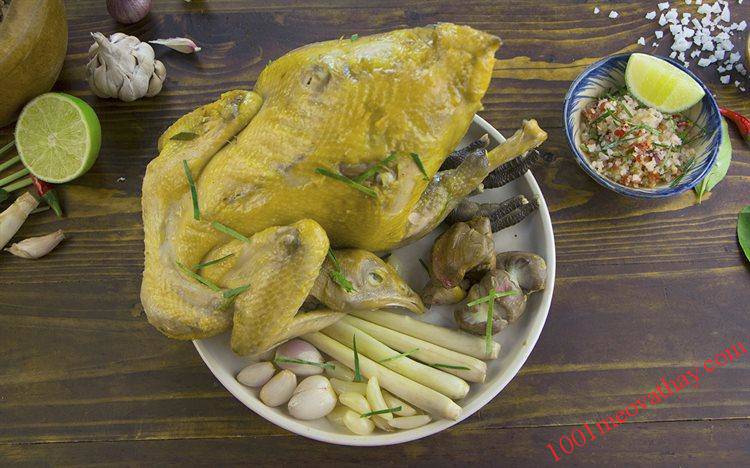 3. Chicken breast stuffed with cheese
Material:
- Chicken breast
- Chicken eggs, flour, fried bread, cheese
- Salt, soy sauce, wine, pepper, cooking oil
Making:
- Chicken breasts clean and then split in half but still stick together
- Marinate chicken with salt, wine, ground pepper, soy sauce for about 1 hour.
- Cut cheese into small pieces and then sandwich it into the middle of the chicken. Use a tight toothpick.
- Roll the chicken over the wheat flour layer, dip in the egg bowl and then roll through the breadcrumbs.
- Put the chicken in a baking tray, bake at a temperature of 180 degrees C for 10-20 minutes.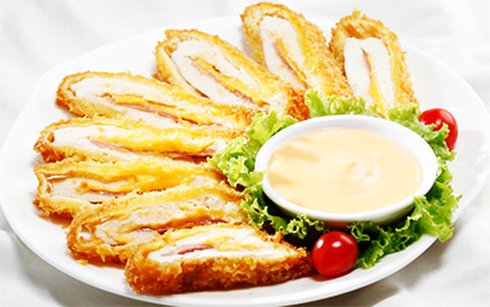 4. Grilled chicken with honey
Material:
- 1 chicken
- Honey, sugar, five flavors.
- Cooking oil, fish sauce, garlic, chili, lemongrass
Making:
- Make a marinade sauce: garlic, chili, small lemongrass mixed with sugar, five flavors, cooking oil, fish sauce into a stirring bowl.
- Pour sauce on the chicken, inside the chicken belly. Marinate for 3-4 hours. Before baking, sweep the honey layer onto the chicken skin.
- Bake the chicken at 200 degrees C for about 20 minutes and then turn the chicken over again until it is golden.