How to make jellyfish mannequin is quite simple and fast, suitable for family gatherings or parties. With a crispy crunchy texture with enough sour, spicy, sweet combined to create an extremely attractive dish.
Material
- Jellyfish: 200g / bag has been processed
- 1 carrot
- 1 green mango
- Lost
- Spices: Sugar, lemon, chili, garlic
- Coriander, marjoram, coriander
How to make simple jellyfish mannequin
Step 1: Preliminary preparation of green mangoes, carrots - Scrape the skin with a knife or scraper, wash and then shred the fibers into a dish.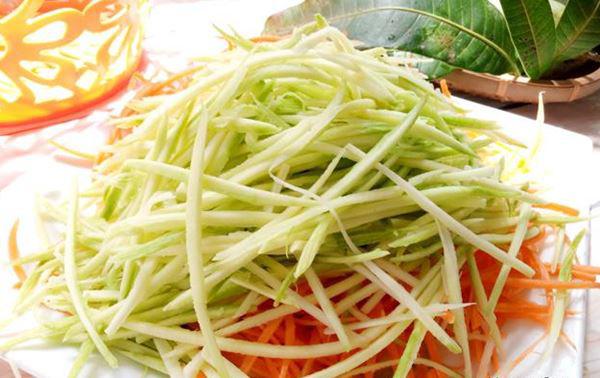 Step 2: Prepare herbs - Bring coriander, marjoram, coriander to pick, soak in salt water for about 5 - 10 minutes and rinse well. Then finely chopped.
Step 3: Roast peanuts - Put peanuts in a roasting pan under low heat, until you find peanuts are fragrant and ripe, bring out to cool and rub the shells pounded.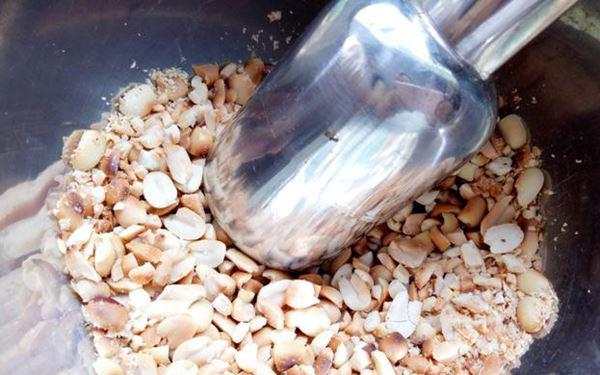 Step 4: Prepare jellyfish
- Wash jellyfish out, then blanch through boiling water with a little vinegar for about 5-10 minutes.
- Jellyfish, after being washed, put into a towel to squeeze the water out of the hands, the water in the jellyfish will be squeezed out, helping to eat crispy and delicious
Note: We should put some vinegar in the pre-processing process to eliminate the fishy smell of jellyfish.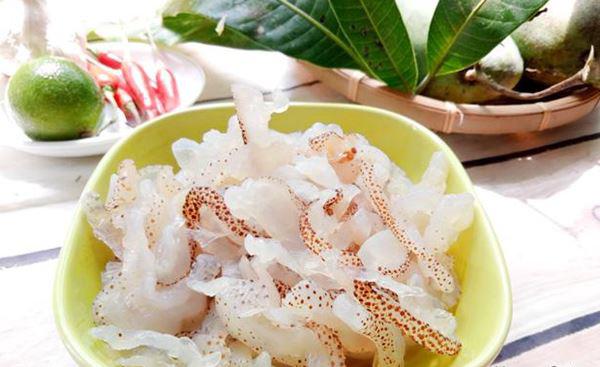 Step 5: Make mixed water - Add 2 tbsp of fish sauce, 2 tbsp of lemon juice, 1 tbsp of sugar to stir until dissolved and add chopped garlic and chili.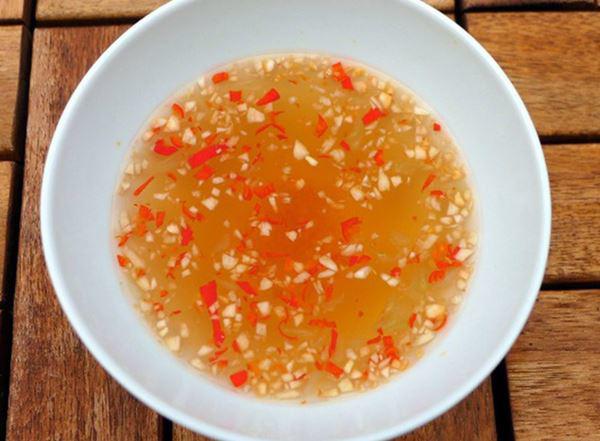 Step 6: Mix the jellyfish - Put the carrots, mangoes and jellyfish in a large bowl together. Then slowly pour the water into the mixture, then add herbs and roasted peanuts to the island and enjoy.
Note: When preparing to eat, you put in peanuts so that peanuts are not spoiled resulting in poorly delicious jellyfish salad.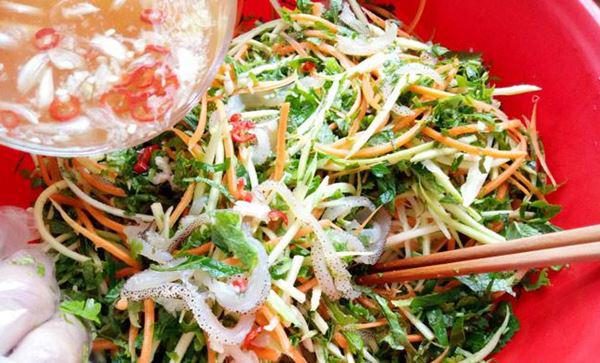 Add the jellyfish and the stirring vegetables together with the dummy juice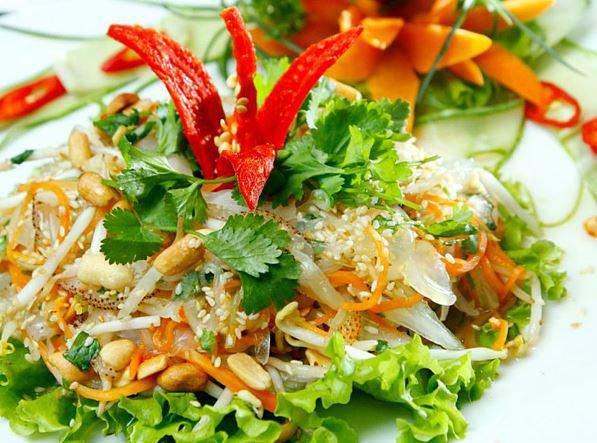 Put the jellyfish on a plate decorated with some cilantro and ripe chili
So complete the instructions on how to make jellyfish mannequin. The ingredients are easy to find and the steps and instructions are quite simple, wish you successfully made this delicious dish to change the flavor for the whole family.