Brown rice not only keeps you full for a long time, it also has many nutrients, but it also helps you lose weight effectively. However, many women often complain that eating brown rice is difficult and difficult to eat.
In fact, both Eastern and Western medicine appreciate the nutritional value of brown rice. According to Assoc.Prof. Dr. Nguyen Thi Lam - Former Deputy Director of the National Institute of Nutrition, with the ingredients of brown rice, it is effective for people with diabetes, dyslipidemia and especially obesity.
Besides, it also works to burn excess fat, reduce cravings, help you lose weight and burn excess fat in internal organs.
If you find it difficult to choose the menu with brown rice, try the suggested menu below. Make sure these menus are both delicious and easy to cook, and don't take long to prepare.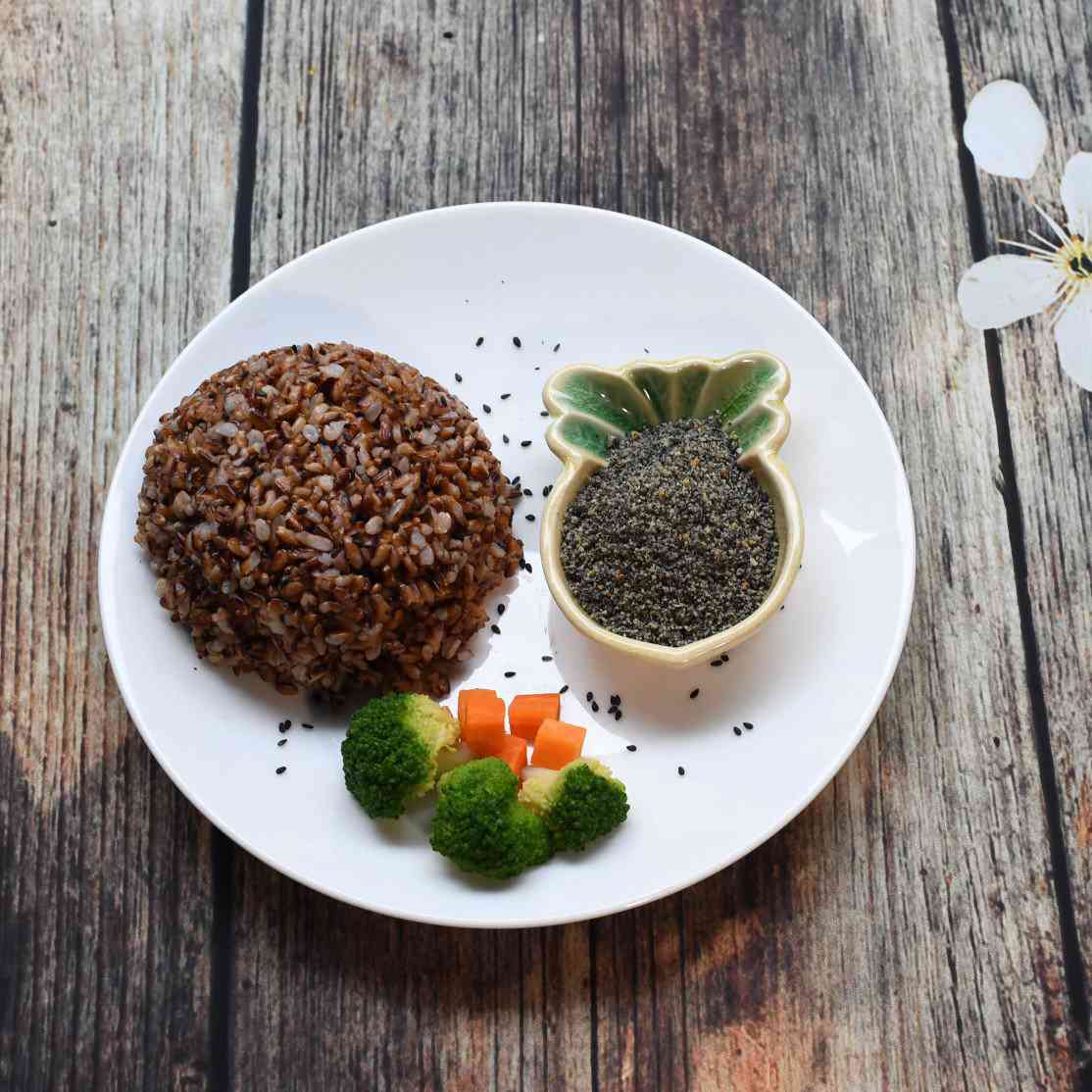 Brown rice menu with sesame salt. This delicacy from brown rice cooks quite simply and quickly. You just need to wash the rice thoroughly and soak for about 2 hours and put in the pot to cook as usual. For sesame salt, you should roast on the stove with low heat, then, in a mortar mill with salt in a ratio of 15: 1 (15 teaspoons of sesame - 1 teaspoon of salt).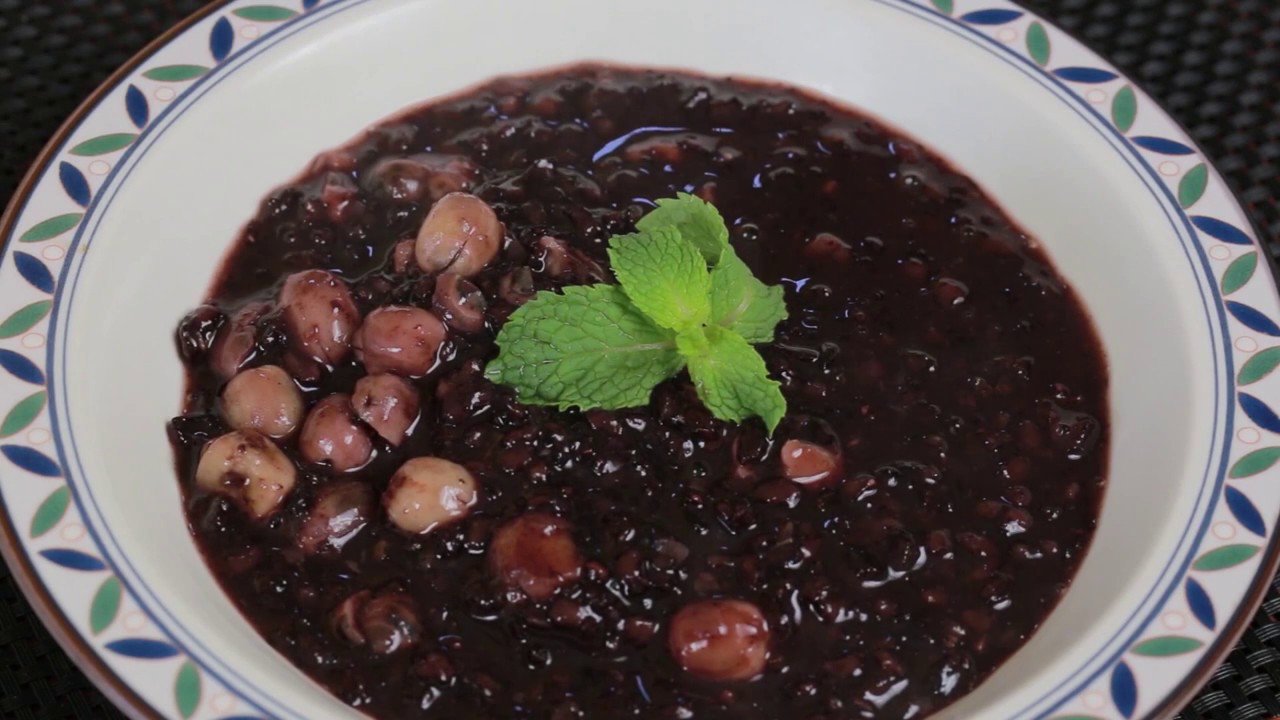 Brown rice porridge with lotus seeds, black beans and pumpkin. Ingredients to prepare for this dish include: brown rice 100g, black bean 100g, fresh lotus seed 100g, pumpkin 300g, salt 1 teaspoon. Then, you wash off brown rice, wash black beans with boiling water to finish the chat. Next, bring brown rice and black beans to the pot, boil for about 10 minutes and then incubate until morning. The next morning, you put the pot on the stove and drop a pinch of salt, lotus seeds and pumpkin (chopped 2cm square pieces) into the pot. Only after the next 10 minutes, you will enjoy the delicious, nutritious brown rice porridge but still lose weight.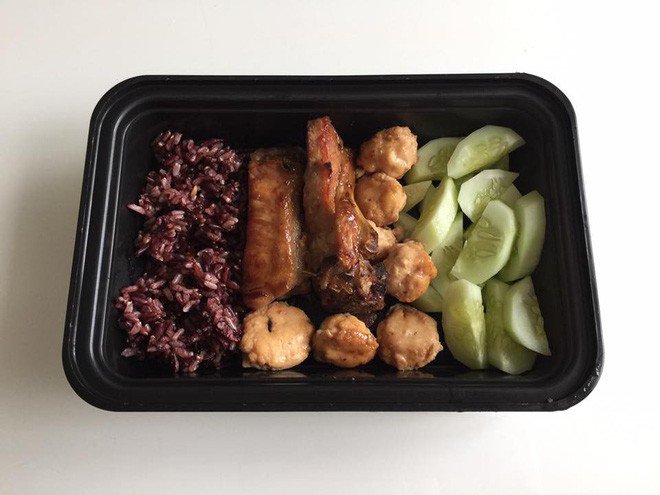 Brown rice served with minced meatballs, sauteed chicken and fresh cucumbers will be the perfect lunch to keep you full for a long time without having to worry about being fat.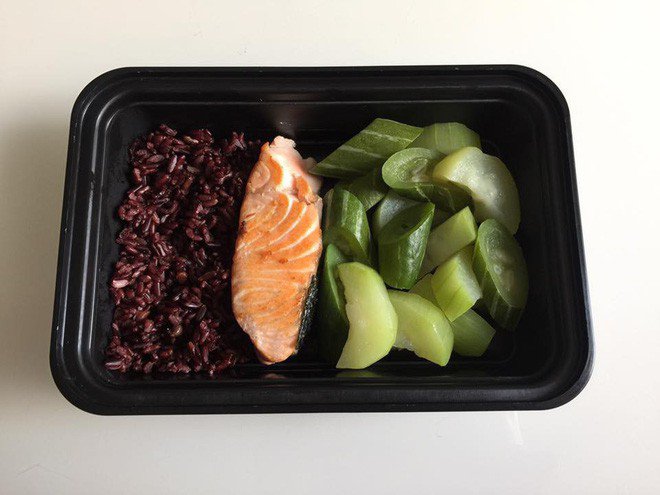 Brown rice is served with salmon fillet and melon, boiled gourd, providing a high-quality, fat-free meal.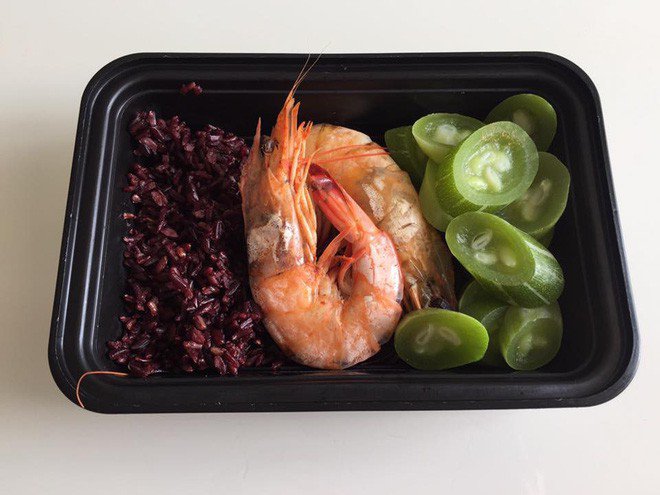 Brown rice served with boiled Japanese melon and roasted shrimp. A quick meal helps you feel full and helps you lose weight effectively.
Brown rice served with minced meatballs and boiled beef, boiled beans will help you have a quick lunch, not take much time to cook.
On days when you don't think you can eat anything but still have the right quality to help you control your weight, try brown rice with non-fat roasted pork, with some boiled greens as you like.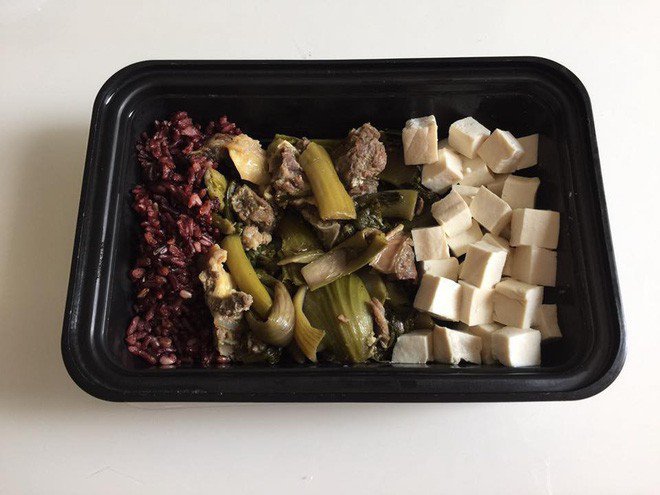 Brown rice served with boiled tofu and stir-fried pickles. The meal is very well served on hot summer days.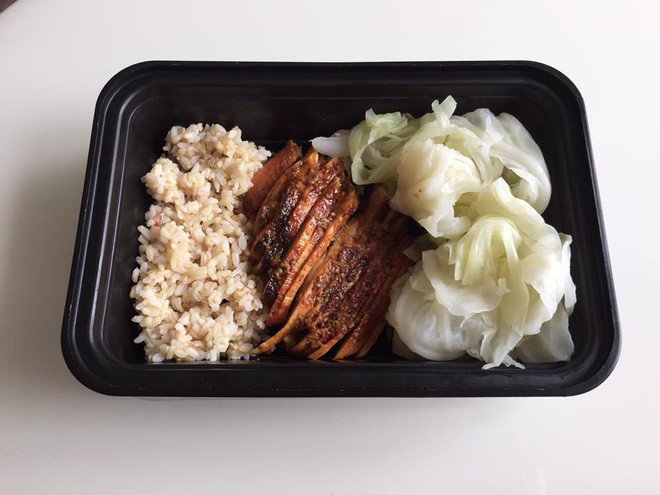 Brown rice is served with boiled cabbage and lean lean meat.
Add some fresh cucumber and stir-fried cucumber served with brown rice, so you have a delicious meal.
Protein sources should be changed regularly to avoid boredom. If you're tired of lean meat, look for fish dishes. Steamed fish with delicious spices will bring brown rice with boiled vegetables.
Brown rice is served with stir-fried chicken filet, with a handful of fresh cucumbers. You have a fast, delicious meal, do not worry about weight gain.
Brown rice is served with boiled cabbage and lean meat.
Want to lose weight, gain muscle, chicken tenderloin is an indispensable dish, add them regularly to your meal with brown rice!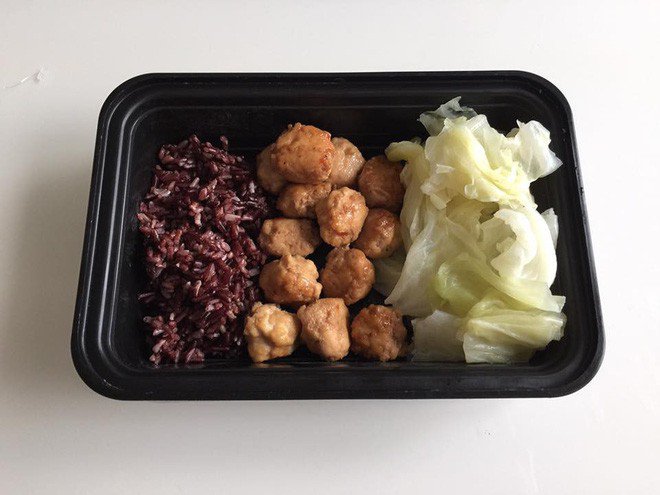 Brown rice is served with stir-fried minced meatballs and boiled cabbage.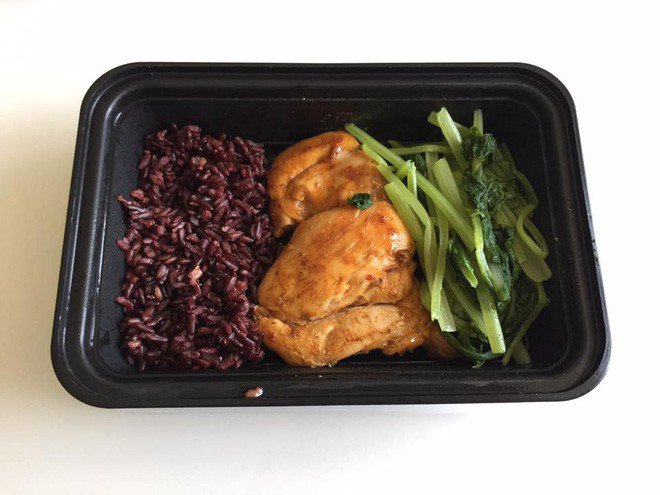 Brown rice is served with pan-fried chicken and boiled vegetables.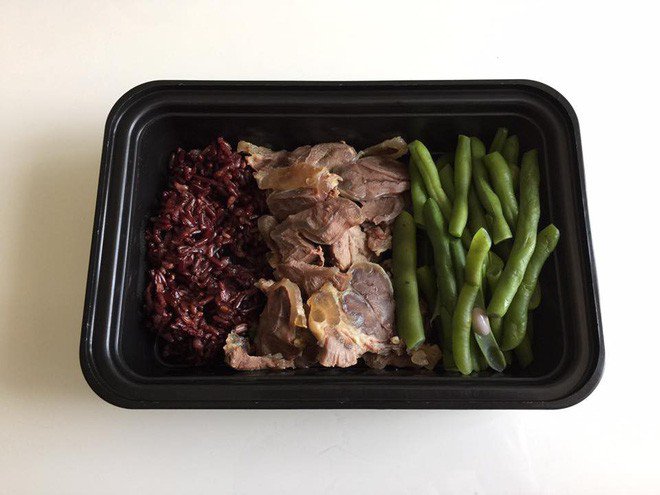 Besides, your meal will be nutritious, delicious with brown rice, beef soaked in fish sauce and boiled beans.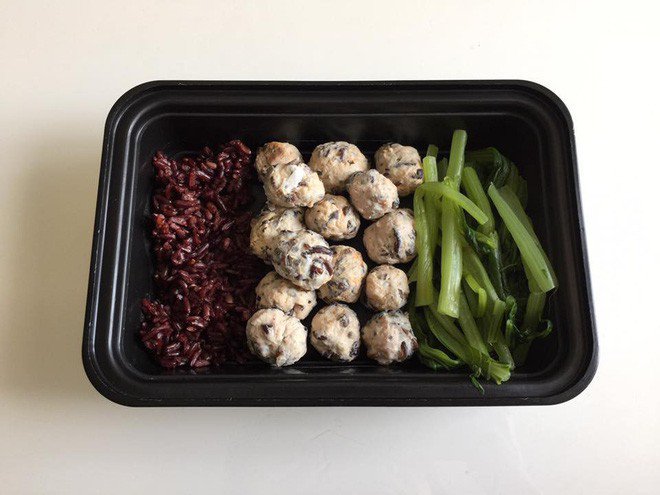 No fussy, just brown rice served with minced meatballs and boiled vegetables, you have a good, quality meal.
Note when implementing the weight loss menu with brown rice
Breakfast: You need a nutritious oil breakfast to provide energy for a working day. You can use a cup of herbal tea, 1 to 2 bowls of brown rice, sesame salt and a little boiled vegetables, fruits.
Lunch: For lunch, you should eat less than breakfast such as eating a bowl of brown rice, a little natural vegetables, with shrimp, shrimp, small fish roasted ...
Dinner: For dinner you need to eat before 7pm, do not eat too late to affect the effectiveness when you menu to lose weight with brown rice. You should eat 1 bowl of brown rice, boiled vegetables ...
Also, you should note that brown rice is often very hard, when eaten you need to chew carefully and swallow. During the diet you should eat a variety of fruits and vegetables, especially seasonal fruits. In addition, you need to minimize confectionery, alcohol, soft drinks ... to help the body to be detox.