Dishes made from snakehead fish always have the attraction that is hard to refuse.
Snakehead fish (also known as fruit fish) is a firm, sweet, delicious meat that is easily processed into many attractive dishes. Even from just one snakehead, you can transform into many diverse dishes right in a meal. Go to the market, buy a snakehead fish of about 8 ounces to 1 kg with a little more vegetables, spices accompanying, the mother will have dinner right within 30 minutes with the price of just over 100,000 VND.
Snakehead fish bought and washed with salt and ginger to remove fishy odor and clean the mucus layer on the skin. Then, separate the head of the fish for snakehead soup cooked sour, fish body prepared for snakehead fish treasures.
Now, let's shake hands to prepare a delicious and delicious dinner for the whole family!
1. Snakehead fish cooked with sour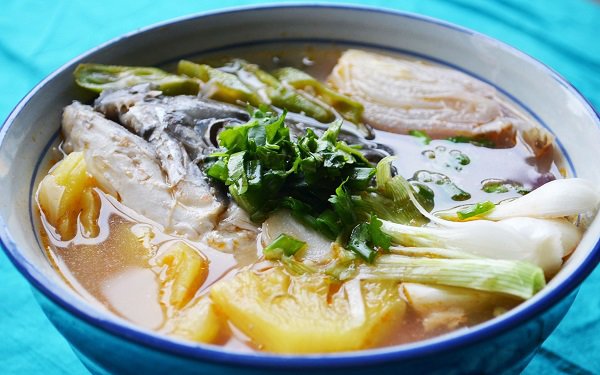 Raw material :
- Snakehead fish head
- Tomatoes, okra, pineapple, bean sprouts, tamarind extract, cilantro
- Spices: fish sauce, soup powder, sugar, pepper powder
Making:
- Marinate snakehead fish with a little pepper, seeds, fish sauce for about 10 minutes.
- Wash vegetables, cut into bite-sized pieces.
- Let me squeeze into the cup of warm water, beams to melt the tamarind meat and then take the water
- Boil a pot of boiling water, then add fish sauce, soup powder, seasoning seeds, sugar to taste. Finally, tamarind juice.
- Next, bring the pineapple to the boil, then drop the fish to boil for 5-7 minutes, then take out.
- Add the vegetables, including okra, tomatoes to the pot to boil and taste to taste.
- Finally, put the fish back into the pot, add some bean sprouts, coriander for aroma.
2. Braised snakehead fish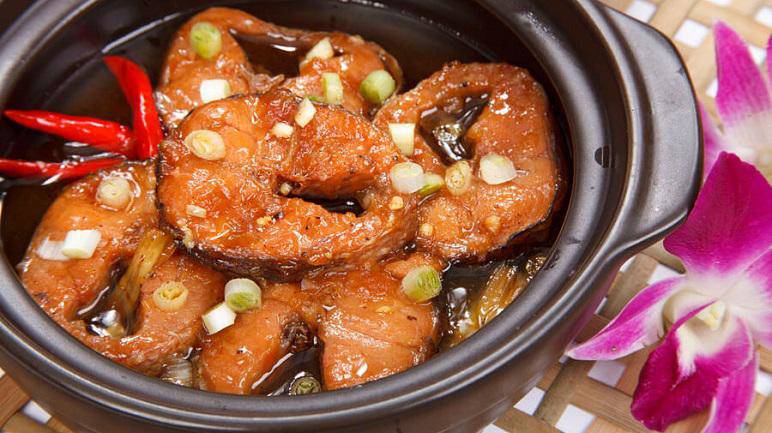 Material:
- Snakehead fish body
- Spices: soup powder, fish sauce, sugar, pepper.
Making:
- Marinate fish with a little soup powder, sugar, fish sauce, dry onions and chili for about 10 minutes.
- For cooking oil in the pot and add 2 teaspoons of sugar to win yellow to the color of cockroach wings, add 2 tablespoons of fish sauce to the same seasoning powder, pepper.
- Put the fish in a saucepan and then lower the heat to a simmer until the water runs out. Turn off the stove and sprinkle with pepper and scallions on top for beauty.
3. Stir-fried mixed vegetables with garlic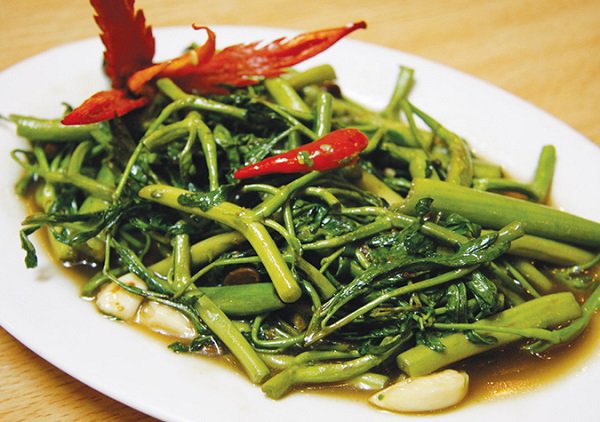 Stir-fried vegetables with garlic combined with Southern dishes from snakehead fish is a perfect combination.
Material
- Vegetables picked up
- 1 garlic
- Ice
Making:
- Vegetables picked young, washed.
- Boil the water in the north, add the vegetables for 30 seconds quickly, then soak in ice water and drain.
- Crushed garlic into a pan of non-aromatic, hot fat. Then put the vegetables on the island quickly, add seasoning powder, seasoning, fish sauce.
Sweet and salty snakehead fish served with snakehead fish soup cooked with sour, fried vegetables are very easy to give rice without being bored. Just these 3 dishes, your family will have enough nutrients from snakehead fish rich in protein, calcium, no cholesterol and enough fiber from snakehead soup with vegetables and sauteed vegetables.